Protect yourself and your loved one from accidents caused by tire blowout.
ATTENTION CAR OWNERS- THAT VULCANIZER'S TYRE GAUGE MAY KILL YOU."

The FRSC has said that apart from over-speeding and reckless driving the most common cause of accidents in Nigeria is caused by Tyre blowout and this is due to over-inflating or under inflating tyres ...

Did you know that in 2015 Federal road safety commission said 772 of 9,000 road accidents were caused by burst tyres?
Did you know that over-inflating or under-inflating tires is the number one cause of burst tyres?
Did you know that most road side vulcanisers don't know how to use the tire guage to check the pressure in the tyres?
Did you know that some vulcanizers don't know that there are different pressures for different cars?
Did you know that when your tyre is under inflated or overinflated your car might consume more fuel?
Hello, my name is Femi and sometime last month I had to travel to Ibadan on an official assignment and somewhere around Ibafo I had a punctured tyre.

Little did I know that the stop over I did at the roadside mechanic in Ibafo could lead to a terrible accident or worse death.
All the the work on the tyre took about 30 minutes and I was on my way. I remembered that while he was inflating it, I told him to gauge the pressure of the other three tyres to make it the same. He told me all of them were 40 and he made the tyre he worked on 40 too.
I noticed that any little increase in speed affected the stability of the vehicle. I immediately knew that something was wrong. First of all, my vehicle which used to be a well-balanced SUV, was dancing here and there.
According to the Federal Road Safety Corps, one in 12 road accidents in 2015 was caused by burst tyre.



I was not speeding but my car was literally bouncing with every increase in speed. I had to reduce my speed to the barest minimum till I was able to reach the service station in Ibadan.
I found it hard to believe when I was told that the problem with my vehicle was simply a TYRE.
When the pressure of my tyres were gauged, I thought the man was joking. While three tyres gauged below 40, you won't believe that the tyre the man on the Lagos-Ibadan Expressway worked on gauged 51!
The man then showed me a number on a label on the door jam of my vehicle. It reads 33. He said, 'Oga, if you travelled a longer distance, there is no way you wouldn't have had accident because the tyre will blow out'. I felt like an illiterate because I never knew about any recommended tyre pressure. The vulcanisers always told me 40 was good and I always trusted that all of them knew what they were doing."
The the former Minister of State for Labour and Employment, James Ocholi, along with his wife and son had died along Kaduna-Abuja expressway due to burst tyre. ...



I counted myself very lucky to be alive because a lot of people have died from the error caused by these Vulcanizers.
On April 24 2016, six doctors from Ekiti State died when their bus somersaulted 60 kilometres from Kaduna along the Kaduna-Abuja Expressway. The culprit: burst tyre.
Also in February, six students of The Polytechnic, Ibadan, died while 13 others were injured after the bus they were travelling in had a burst tyre and somersaulted many times before hitting the road median along the Ibadan-Oyo Road.
My friend told me his vulcanizer had almost succeeded in killing him. It took a minor accident caused by tire blow out before he knew his vulcanizer's guage was faulty. It was reading 35 psi instead of 50 psi
Narrating the incident, my friend, who was driving his Toyota Camry during the accident, said, "He was approaching Agbara when he heard the sound. He knew immediately that he had lost a tyre. He was lucky that he was not speeding at the time, but his vehicle still sustained some damage to the fender because he brushed a parked trailer on the side of the road while trying to control his car."

He said his tyres were not worn enough to cause the blow out but concluded that a sharp object might have torn the tyre on the road because he had no other explanation.
He changed the tyre to the extra on the side of the road that day and when he got home, he bought a new one which he took to his usual vulcaniser to fix.
But few days after, he just decided to do a routine check on the tyres when he visited a friend who owns a workshop at Ikeja. He checked all four tyres and told me all of them were almost 50. I just did not understand why. He reduced all of them to the prescribed 40 PSI.
What he did was to take the car to his former vulcaniser. I wanted to see whether he was the one mistakenly overinflating his tyres and might have caused the tyre blow out he had.
When he checked the tyres, he told my friend that all his tyres were all below 35. My friend just laughed. He told the vulcanizer that the device he used to gauge was very bad because he was getting the wrong reading. No wonder he always over- inflated my tyres. He could have killed me." My friend said.
I realised that many Nigerians do not know how much a little device called the pencil tyre gauge used by most roadside vulcanisers is putting their lives at risk
I started looking for ways I would cut the roadside vulcanizers from ever touching my cars and I found a portable tyre pump and digital tyre guage. With the portable tyre pump and digital tyre guage there was no need to ever go to a vulcanizer except my tyre got punctured or something that the tyre guage couldn't solve.
I went online and I bought some that claimed to work but they didn't. I then placed a call to my friend in the US who helped me buy the portable tyre pump and digital tyre guage. It was expensive but it worked the way I wanted. So every day before I go out I check my tyre pressure myself. I have since noticed that my car doesn't consume a lot of fuel anymore and my tyres last long.
INTRODUCING THE PORTABLE TYRE PUMP

The portable tire inflator is:

Compact and Portable. Easy to Use and Inflates ordinary car tyre in 5 minutes.
Easy-to-read pressure gauge and easy to use. The barometer can measure and display the pressure accurately.
It is suitable for small and medium sized tyre. Can be used to inflate bicycle tires, motorcycle, bicycle's tyres, inflatable ball and trucks.
Maximum inflatable pressure can be up to 140PSI.(it is 30PSI to 40PSI for general tyre)
Made from high quality metal and rubber which means the tyre pump is durable and long lasting.
This type of portable tyre pump inflator is powered by car cigarette lighter socket (that small outlet you use to plug your phone). Once plugged, pressed the ON switch and it will work automatically with low noise.
The pressure valve is long and can reach back tires.

Below is a video showing how to use the tyre pump
We have 3 free gift when you buy the portable tyre pump ...



1. THE DIGITAL TYRE GUAGE- that shows you the pressure in your car tyre.
2. COLOURED TYRE PRESSURE MONITOR VALVE- that you put on the tyre to indicate if your tyre pressure is low or high. The green light shows it is normal and the red light means danger and the yellow light is a warning for you to pump your tyre.
3. Safety Discs that alert oncoming cars about your car breakdown to avoid accidents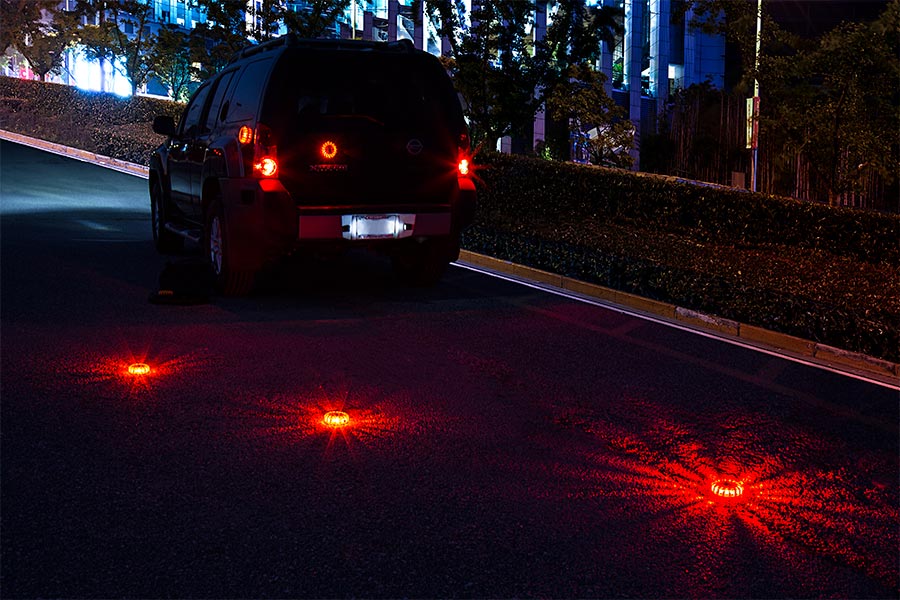 Testimonial
This product works superbly well. Thank you
-Ajayi from Lagos
I use an SUV and this tire pump inflated my fully deflated tire in 5 minutes. The 2 cyclinder makes inflation very fast
-Samuel from Port-Harcourt
Tell Them The Price Of Your Product



PRODUCT PRICE-

N50,000
PROMO PRICE- N25,000
Remember you are getting 3 extra products for free when you but the portable tyre pump
Portable tyre pump
Digital tyre guage
Tire pressure monitor indicator valve
Car dent remover
Delivery
TOTAL
N28,000
N6000
N4000
N10000
N2000
N50,000
Based on the total values above, if we charge N50,000 then it is not too much.
We want you to stay safe in the remaining days in 2018 and and in the new year.
DELIVERY IS FREE
[contact-form-7 id="503" title="Tire pump"]
100% Risk-Free Money Back Guarantee



Now you can test drive our product for two months with NO RISK!

If you think that our product is useless for you, simply contact our Fadilah call 07068464172 and will return 100% of your money. No Question Asked!